1 Year Warranty - Caught Millions of Mice and Still Counting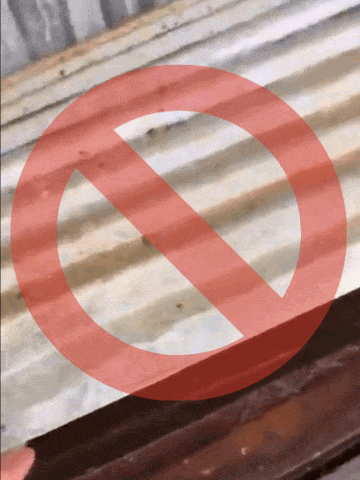 Look around your house, your barn, or warehouse, how many rats or mice can you see? One or two? Nope, if you see one, then chances are it has a family too!
Those evil creatures will eat feed and contaminate it with urine and feces even more than they consume it. Chewing on wiring, which they do to wear down their continually growing front teeth, can also lead to expensive equipment repairs and maybe a fire hazard.
In addition, their droppings contain bacteria that carry disease, and rat also hosts fleas, ticks, and mites associated with a number of diseases: salmonella, leptospirosis, plague, rickettsialpox, and so on. In some cases, the disease can cycle through the rodent population and then affect your pets, you, and your family if you are in the area.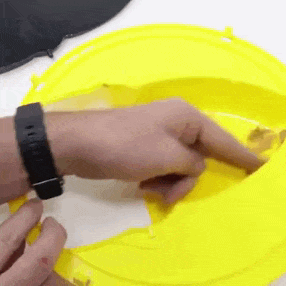 EASY & NO-HASSLE SET UP
No more dealing with 1-time use traps that are often ineffective and unsanitary.
All you have to do is snap it onto a standard-sized 5-gallon bucket, bait the trap by spreading peanut butter under the front side of the bucket lid and wait for the bucket to be filled with filthy rats and mice by tomorrow's morning.
You can also sprinkle sunflower seeds/nuts in the bucket to improve effectiveness.
PREVENT DISASTERS HAPPENING TO YOUR KIDS AND PETS
Stop using dangerous and inhumane traditional traps that can accidentally harm your chickens, dogs, or cats, or even worse, your innocent kids!
Have you ever seen little kittens being ensnared by a glue mouse trap because they try to catch the mouse inside? Has your dog ever been poisoned because of eating a poisonous dead mouse? Or your child getting hurt by stepping on a mousetrap by accident?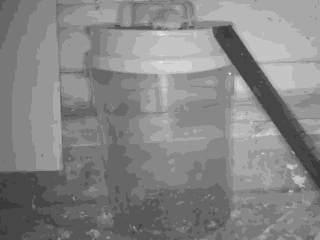 THE WORLD'S GREATEST MOUSETRAP
Quadruple Catch Rate: In a quantitative test, we set up 5 different traps in a barn infested with Mice/Rats. We used the same bait for each and set them up all in a row to receive accurate results. The test concluded that had beaten the other "Multi Catch" traps by almost 4x. Save your time & save your money!
Large Capacity: Automatically resets and holds upwards of 30 mice and 10+ medium-sized Rats; Unlike conventional traps which only catch 1 or 2.
No Mess - Sanitary: There is no mess that you must clean up afterward; simply release or dump your friendly intruders outside(Far away from your house preferably).
Reusable: It's not a one-and-done throwaway product. You can use our trap repeatedly without having to toss it out.
Easy To Use: bucket lid traps very easy to use. Easy catch and release. Extremely healthy for children and pets.
Humane Mouse Trap Method: offers you a humane option not to kill the mice and rats trapped inside. If you do not want to kill them, just simply release them far away from your property after capturing them.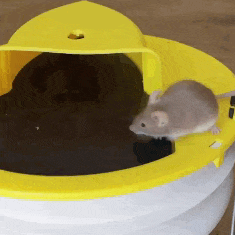 🌎 Worldwide Shipping ✈
We ship worldwide. Standard shipping typically takes 7-20 business days.
We have warehouses in Canada, the United States, the United Kingdom, and Australia, which can be shipped to your home within 7 days at the earliest.
If your order is not delivered by the estimated delivery time, please contact our friendly customer service for assistance!